I joined a crochet-along on Ravelry, and this is my January block. I figure I can handle a block a month and end up with an afghan by the end of the year.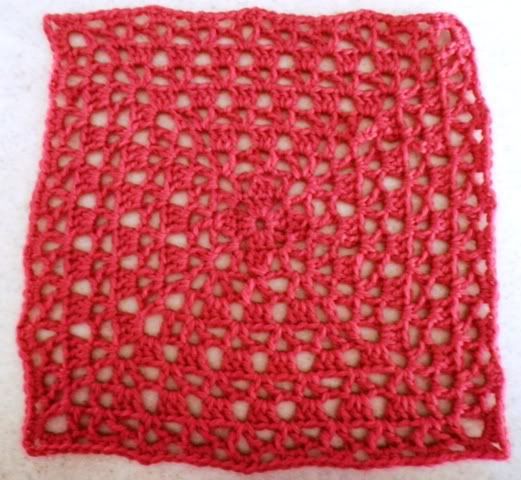 And the sewing bug has bit me big time! I found the pattern for a cupcake pincushion in a local quilt shop and thought it was the cutest thing ever. Breeze wanted the first one and opted for the "high calorie" instead of the "low calorie" pattern. This thing is HUGE!! It's like the pincushion that ate Tokyo or something!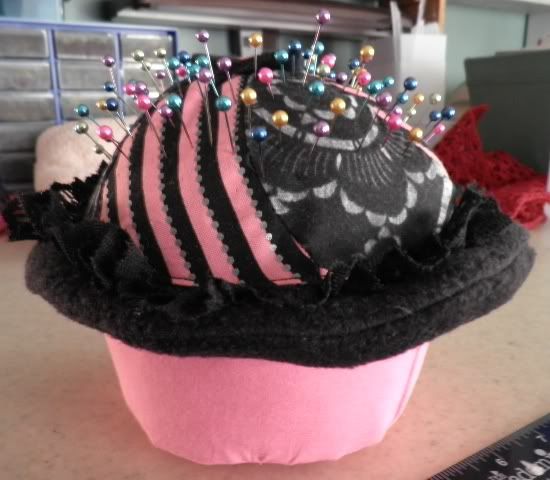 See the ruler laying beside it? The base of it is about 3.5" wide, and it gets bigger from there.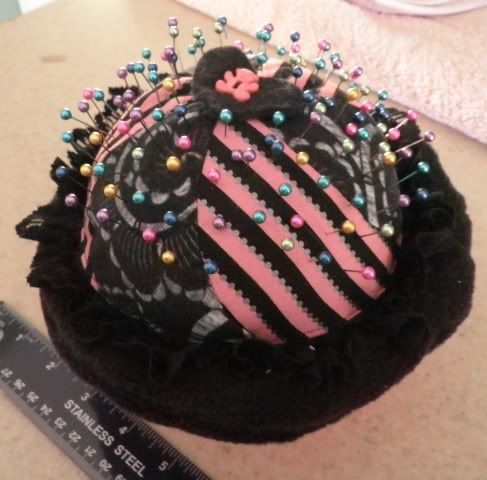 Still trying to figure out how to take good pics with my new camera, so this one's kinda fuzzy. Another one of my designs. As soon as I finished it, Kat claimed it as hers. I couldn't argue with that because she *was* the inspiration for it.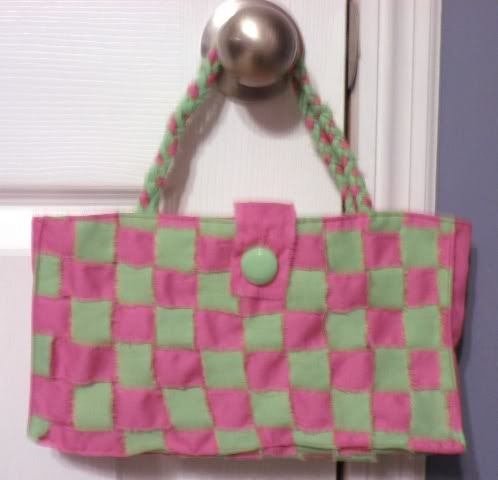 And finally, a recon project. I took an old hoodie, removed the zipper and hood, cut the sleeves to 3/4 length, and did some tweaking. A little more dressy than a plain ole grey hoodie, but still comfortable. (That's an apron on my dressmaker under the jacket...not part of the project.)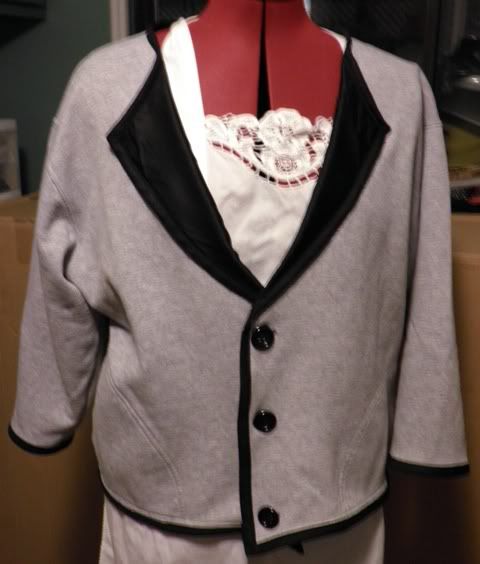 I have 6 or 7 more things ready to be cut out/made by my sewing machine, in addition to several beading projects waiting their turn.