Recon time! This time it's a mirror. The Hub and I bought a bedroom suit YEARS ago, and over the years it just wasn't us anymore. So we took the mirror off of the dresser and did a little reconstructing on it and both LOVE it now.
This isn't a great before pic, but it's the only one I've got. It's rustic with black iron scrollwork in an arch at the top.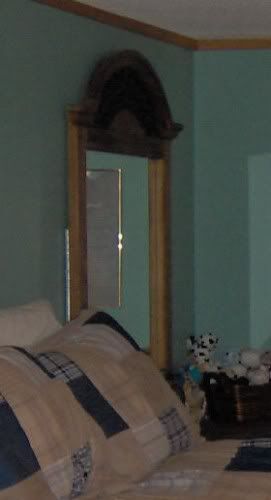 Now, here's what we turned it into...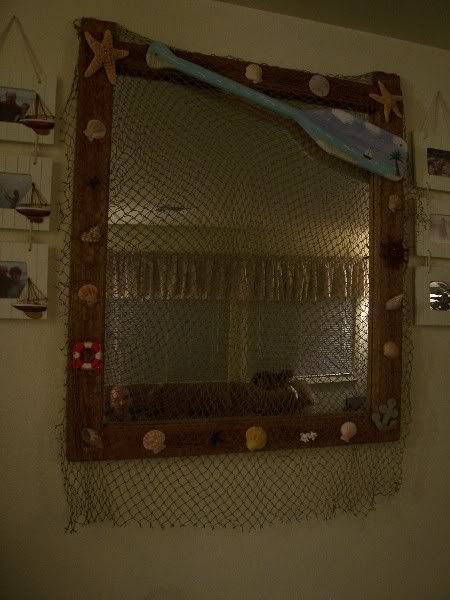 I painted the oar myself a few years ago.