BAG RECONSTRUCTION!!
Because I never know when I'll be stuck somewhere waiting, I always carry a bag of WIP's and a couple of craft/scrapbooking mags with me when I leave the house.
I bought this bag a couple of years ago. There's nothing *wrong* with it, but it's just kinda generic, plain, blah. It also had no lining and therefore, no pockets.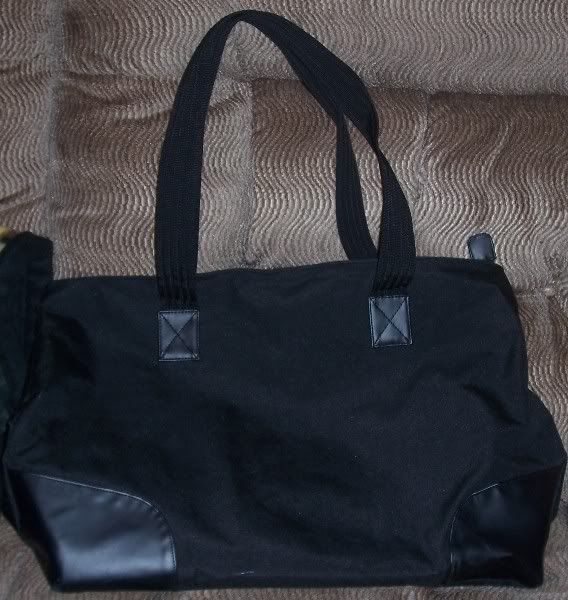 I, being one who alters almost anything that'll sit still long enough, had my fill of the "blah bag". I was in Hancock Fabrics last week, and saw this oh so pretty remnant. It was *just* big enough for a small project. Since I recently bought a purse that I simply adore, I didn't want to make another purse. A lightbulb came on that said, "Ooooh! Messenger bag flap!" So I added some interfacing, lined it with some black fabric that I had in my stash, free-handed a palm tree and moon (ala South Carolina flag, b/c no matter where I go, SC is HOME), and embroidered them on it. The Hub says it looks like a pot leaf, but I'm not redoing it. I LIKE my atypical tree. I added a strap (should've been a little longer), and voila!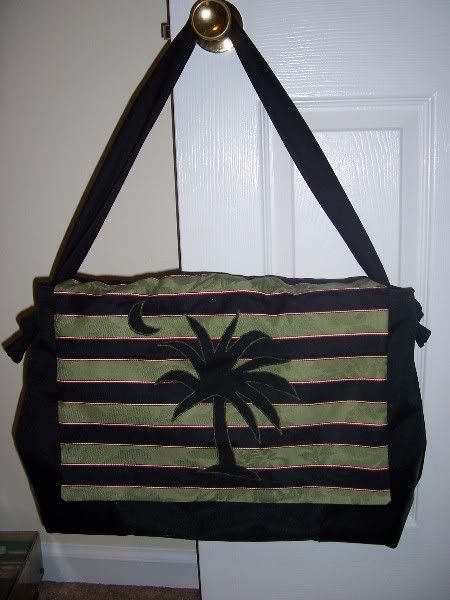 Since I just can't deal with no pockets, I made a lining for the bag. I didn't want to go with black b/c that'd make it like an abyss, and I didn't have a green that even came close, I chose to put in a beige liner. Yeah, kinda blah, but less chance of getting completely icky looking than white and it's still light colored. There are four pockets, two fairly shallow and two deep enough to hold a pair of knitting needles.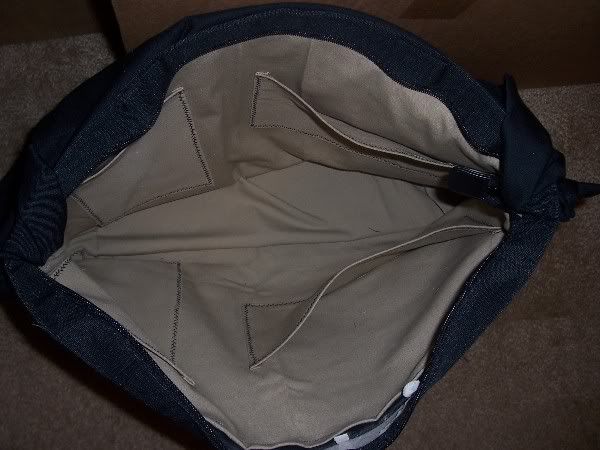 *sigh* I'm happy now.