Finished knitting project!
When Knitty's Winter issue came out, the project that most knitters I know jumped on was "Calorimetry". Since my ears get SO cold in the winter, but I hate wearing hats, this little number was PERFECT for me. I used Lion Brand's Homespun in Baroque, and while I had to tweak the pattern a bit, I'm stoked with the result. Check it out! Ignore the "no makeup". I've been putting up lattice today, not entering a beauty pageant. ;)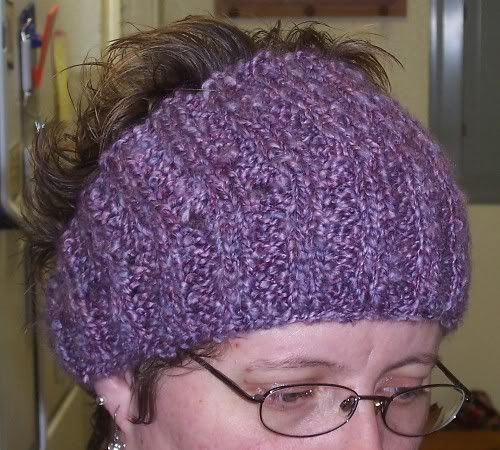 And a view of the back...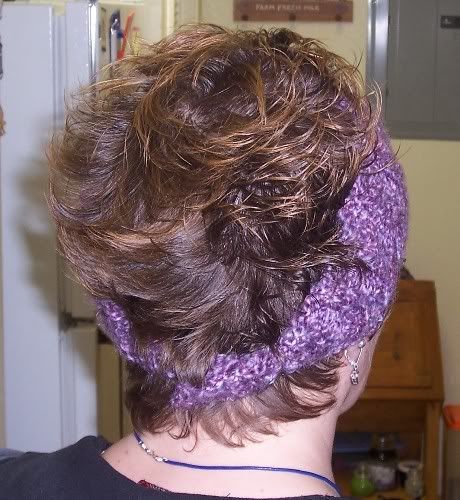 Instead of the recommended CO of 120 stitches, I CO 90, and it's still plenty loose. Next time I'll probably CO 80 instead. If you wanna give it a try, go to knitty.com for the pattern. For some reason, I'm having issues with posting a link tonight.